Catch the Wave Gala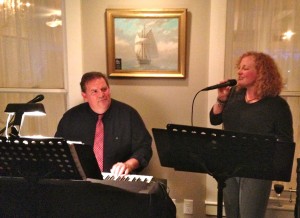 CATCH THE WAVE with us…..Friday, May 9, 2014 from 7:00 to 10:30 pm at The Nonantum Resort in Kennebunkport.  Check out this great list of  live auction items, generously donated by local businesses and individuals.  We also have dozens of silent auction items to choose from.   See you there!
Live Auction Items:
1. Special Edition Rams Chair by Hussey Seating.  Show your school spirit! Take home this blue and white cushioned folding chair emblazoned with the Rams logo.  Value: $120
2. 10 Live Lobsters from Sea Salt Lobster. Fresh off the boat, these lobsters will be the hit of any dinner party this summer.  Value: $180
3. One week stay in a private home on the island of Culebra, Puerto Rico. Ideally suited for four, the 2 bedroom, 2 bathroom house and its casita are perched 250 feet above the Caribbean, affording spectacular views of St. Thomas and mainland Puerto Rico. Culebra is known for its beautiful beaches and its rustic, laid-back atmosphere.   Value: $3500
4. Sunset Photo Session on the beach with CA Smith Photography. Chris and Cyndi Smith are seasoned professionals with the experience and equipment to ensure that their clients have fun while getting great images. Include as many family members as you choose and receive one free 8 x 10 print with other photos available for purchase.  Value: $500
5. Private Sunset Cruise aboard the Pineapple Ketch for a party of 12.  Sail out of The Nonantum's dock with your favorite friends or family members. You may pack your own special refreshments. Value: $400.00
6. Sharon Arnold Lux School of Dance gift certificate.  Give the gift of dance! This opportunity is for one student to attend dance classes for the 2014-2015 school year. The dance class is valued up to $50 per month not to exceed $450.00. (Excludes $20 registration and costumes/dance attire fees.). Value: up to $450
7. Boston Bound.  Begin your night in Boston at The Four's Restaurant on Canal Street with a $100 gift certificate. Then head over to the TD Garden with your four tickets to watch the Boston Celtics, then use your to 4 passes to the Courtside Club! Four round trip tickets on the Amtrak Downeaster rounds out this fun evening in Beantown. This package is a dream for any basketball fan! Value: $700
8. The Kennebunkport Resort Collection's latest restaurant David's Boathouse invites you and three of your friends to dinner.  This certificate includes tax and gratuity and excludes alcoholic beverages. Value: actual cost of dinner
9. The Zapoteca Restaurant Experience at YOUR home.  Fresh from her experience at Arzak, in San Sebastian, Spain, Executive Chef Shannon Bard is coming to your home! A once in a lifetime opportunity, Chef Bard will prepare an amazing 5-course Mexican meal to be served to ten people in your home. Wine pairings and a signature margarita are included.  (45 days notice needed)  Value: $3,000.
Silent auction items include donations from the following:
Abbondante Restaurant
Amtrak Downeaster
Back Bay Grill
Bella Botox
Benoit's Boutique
Biddeford Savings Bank
Bousquet-Sweet Family
Boston Celtics
Braddick Family
Brigham Family
C.A. Smith Photography
Castle Cottage
Cheryl Crocker at Salon 96
Christopher Madden
Compliments Gallery
Cottage Breeze Day Spa
Cranmore Mountain Resort
Ted and Florence Damon
Daytrip Society
Designs by Vida
Drigotas Family
Duffy's Tavern and Grill
The Emporium
Faulkner-Teguis Orthodontics
Federal Jack's
Fitness Nut House
Flatbread Pizza
Foy Family
French Nails
Great East Dental Associates
Green Tangerine
Hazelwood Handyman
Hillcrest Golf
Hussey Seating
Jennifer and Chris Humphrey
Jody Chase, LMT
Julia's Gifts
Kate Aiello Design
KBC Store
KBIA
Kennebunkport Resort Collection
Kennebunkport Historical Society
Kennebunkport Marina
Laudholm Farm
Maine Red Claws
Mainely Drizzle
Mekong Thai Restaurant
Midgely Family
Mandy Nelson
Next Generation Children's Clothing
O'Connor Family
Perfecto's Caffe
Pineapple Ketch
Play it Again Sports
Poofberry's
Portland Pirates
Quest Fitness
Rebekah Lowell
Red Sox
River Tree Arts
Saxony Imports
Scalawags
Sea Glass Jewelry Studio
Sea Salt Lobster
Shannon Bard and Zapoteca Restaurant
Sharon Arnold Lux School of Dance
Story Land
Teguis Family
The Four's Restaurant
The Nonantum Resort
Trader Joe's
York's Wild Animal Kingdom
Zen & Company