An Endowment for Our Children's Future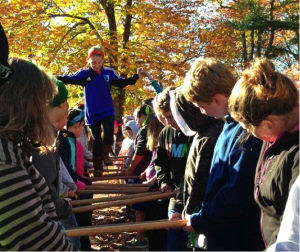 An endowment will permit the Foundation to have a profoundly positive impact in enhancing academic excellence for our current and future students.
Investments at the following level permit the work of the Foundation to continue with a stable and predictable source of funds:
$500,000
A gift of this size could fund leadership development programs like sending our 7th graders to camp Kieve, and providing a Kieve educator in-residence for 7 weeks for all three grades at the Middle School.
$250,000
Funding at this level would allow us to expand our offerings in STEM, including the first ever robotics team at the high school, and a pre-engineering laboratory to ensure pre-college exposure to these disciplines.
$100,000
Support at this level enhances our ability to provide hands-on learning experiences like our gardening and greenhouse project, which provides students with practical, comprehensive farm to table knowledge and understanding.
$25,000-50,000
Endowments of this size support a variety of projects in many areas including professional development for teachers and project-based and experiential learning like Destination Imagination, and arts courses at River Tree Arts and Heartwood College of Art.
For more information, please contact Debbie Dutton at Debbie.Dutton@unh.edu or 207-967-0303.